.
Hi! Todd Parrott here...Thanks for stopping by! I hope you find something here that will be helpful to you as a harmonica player. You may also visit me on YouTube at www.youtube.com/AceOfHarps to learn more about some of the different tunings and harps I use.
.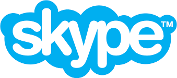 Interested in harmonica lessons via Skype? I try to keep my rates reasonable, at $35 for an hour lesson, with no additional charge if the lesson runs a little past the hour. Skype lessons are a great option if you're already a harmonica player who's looking to get out of a rut and add new licks and ideas into your playing. Lessons can focus on any topic or song of your choice.
If you're an absolute beginner and live in NC, you may be interested in one of the harmonica workshops currently being offered locally. There are currently 2 workshops being offered. Though these workshops are geared towards beginners, all levels are welcome. The cost of this 6-week course is $145. Compared to the cost of Skype lessons, this is a great deal, as each session is 2 hours in length. Feel free to contact via phone or e-mail with any questions or for more information. To pre-register, use the following links to select the desired location and reserve your spot. You may also use the PayPal link below to prepay your registration fee, or you may pay in person at the first session.
CONCORD, NC 6-week Harmonica Workshop Registration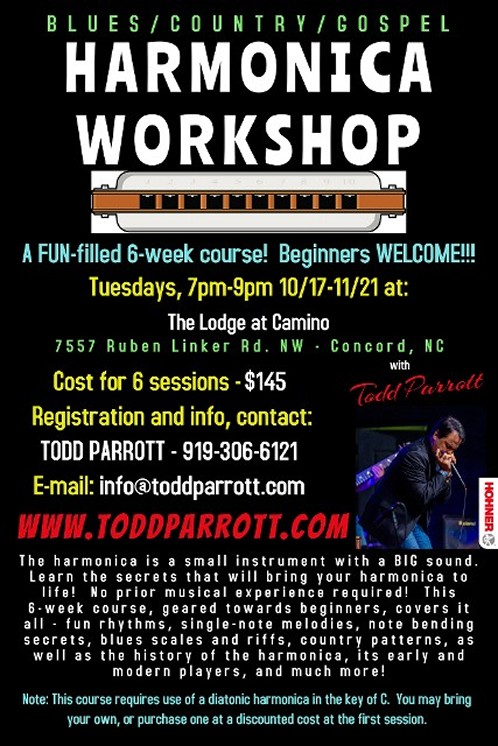 .
DURHAM, NC 6-week Harmonica Workshop Registration
.
Special thanks to all who attended the harmonica workshops at the SPAH convention. To access the presentations, overblow scales & tabs, country & blues pattern tabs, as well as the audio files:
Note: this will open the folder containing all of the files. You'll need to scroll up and down to find the files you need. Also, the audio files which demonstrate the patterns were initially created for Hill Country Harmonica attendees, but the content is the same.
I hope you enjoy these YouTube videos which feature some of my good friends in the harmonica community who have done some amazing work for me through the years. Take care and perhaps I'll chat with you soon! - Todd
_________________________________________________________________________________________________________

JOE SPIERS
CHRIS REYNOLDS
RANDY SANDOVAL